Dental Implants
Dental implants restore missing teeth and ensure protection for the jaw from any additional damage. They are also very aesthetically pleasing and help bring your smile back to life.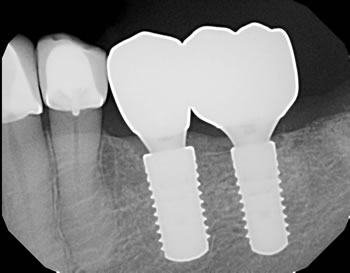 Missing teeth need to be restored because they could lead to a decline in oral health, pose several health problems, and make the person who is missing their teeth much less confident. The best way to regain your oral health is to go for dental implants. At Indian Ripple Dental, our dentist, Dr. Stephen Denny will work to plan, place, and restore the perfect dental implants for you.
What Are Dental Implants?
The process to have a dental implant attached includes:
The first step is a thorough examination of the patient's mouth. Often, this will include X-rays of your entire oral cavity. The x-ray will help decide if a patient can proceed with the dental implant procedure.
The dental implant consisting of a titanium screw is surgically placed by Dr. Denny into the jawbone underneath the gum tissue and then stitched back. The patient is then required to wait a couple of months for the bone and the tissue to heal. As it heals, the implant will graft with the bone and attach to the gums.
The second stage begins once the tissue has healed. Dr. Stephen Denny will now attach an abutment to the implant. This abutment serves to connect the replacement tooth to the implant. If required, the first two stages can be completed simultaneously.
In the final stage, the artificial tooth is custom-made and then fixed to the abutment. Though a simple process, it might need a few appointments to make sure the fit is perfect.
If a patient needs several teeth replaced, then a fixed bridge — which will cover an area without teeth — will be attached at this stage. The dental implants will serve as an anchor for the bridge.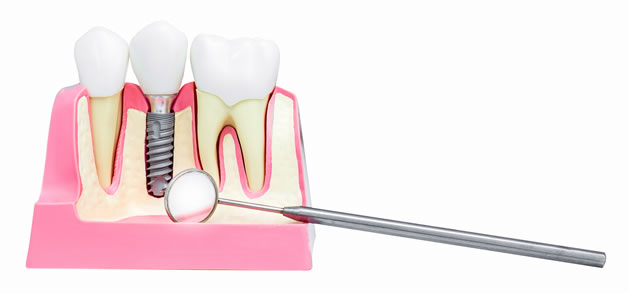 How to Care for Dental Implants?
Dental implants, though they are artificial teeth, require the same amount of care as natural teeth. You must follow a committed routine of daily brushing and flossing. Regular checkups are also crucial at our dental office to make sure that your bite is correct and that the implants are securely in position.
Dr. Stephen Denny, a dentist in Beavercreek Ohio, can help you get your shiny smile back! Call us at (937) 427-1749 or send an email to frontdesk@indianrippledental.com to schedule your dental consultation and to learn more about our dental implant treatments.
Request An Appointment
Contact us today for more information or to make an appointment.